Where we are
Department of Materials Science - U5 Building, Via Roberto Cozzi 55, I-20125 Milan
How to reach us
How to reach us by train, by bus, by underground (metropolitana), by plane or by car.
The Department of Materials Science of the University of Milan-Bicocca is located in the north-east area of Milan, near the 'Milano Greco Pirelli' railway station.
By train
Image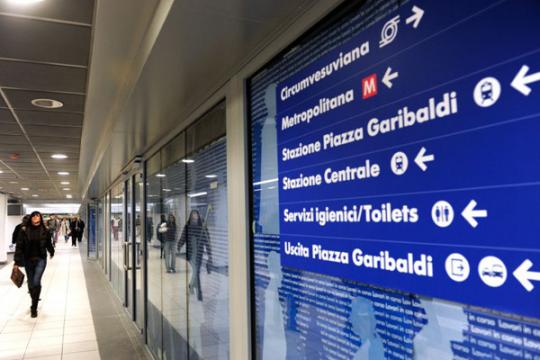 The nearest station to the University of Milan-Bicocca is 'Milano Greco Pirelli', served directly by the following sub-urban (S) railway lines:
S9 Seregno-Milano S. Cristoforo
S8 Lecco-Milano-Porta Garibaldi
S11 Chiasso-Milano Porta Garibaldi
 
and by the following regional (R) trains:
Milano-Treviglio-Brescia
Milano-Bergamo via Carnate
Milano-Monza-Molteno-Lecco
Milano-Lodi-Piacenza
Milano-Pavia-Voghera
  
The Milano Greco Pirelli station can be reached from other railway stations in Milan:
from Milano Porta Garibaldi in about 7 minutes with 4 trips every hour;
from Milano Lambrate in about 7 minutes with the S9 line, and R trains to / from Brescia, plus some trains from Piacenza, Voghera
from Milano Centrale (Central Station) you can take the bus 87.
For more information visit the Ferrovie dello Stato website.
By surface lines
Image
Line 31: San Glicerio stop
Line 7: Bicocca Scienza University stop for buildings near Piazza della Scienza. The Greco Station stop allows connection with the Bicocca Eco-Bus
 
Bus
Line 87: this line runs through the internal avenues of the campus and connects the undergrounf station of Sesto Marelli to the Central station
Line 51: Ponale Testi stop
Line 81: from the Breda Rucellai stop you can use the pedestrian underpass to reach Piazzale Egeo
Line 728: Milano Greco stop (terminus)
 
For more information, visit the ATM website.
By subway lines
Image
M5 line: Bicocca stop (in Viale Fulvio Testi, close to Piazza della Scienza); 
M1 line: Precotto stop (then by tram line 7,  Precotto – Piazzale Lagosta).
 
For further information, please visit ATM website