Security measurements for returning to University in September
Image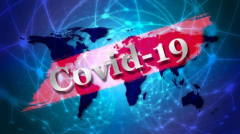 General organizational guidelines and operating instructions for accessing and resuming all activities at the University starting from 1 September 2020.
For phase 3, the University has also reorganized the teaching activities relating to the first semester of the new academic year on a "double track" which will be maintained as long as restrictive measures related to the emergency persist.
Finally, the activity of the Crisis Committee continues to monitor and update the operational prevention and safety measures at the University.