Laboratory of Ultrafast Microscopy for Nanoscale Dynamics (LUMiNaD)
Exploring ultrafast phenomena in the nano-world
Image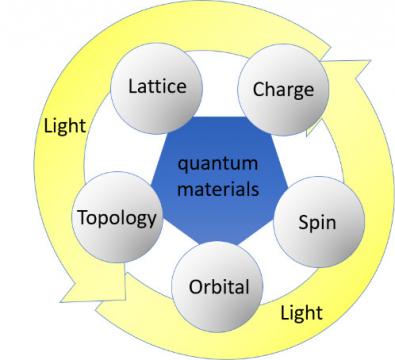 Our research activity is dedicated to the investigation of ultrafast phenomena in nanoscale low-dimensional materials. In particular, we focus on semiconductor quantum dots, nanowires, graphene and 2D van-der-Waals solids, nano-plasmonic structures, energy-related materials, topological insulators and molecular systems. Our ultimate goal is the ability to finely control their unique electronic and structural properties by optically manipulating the subtle balance and correlation between the relevant degrees of freedom (electronic, spin, orbital and lattice). Because such intricate coupling gives rise to a multi-dimensional phase space, a complete understanding of the physical behaviour of such systems can only be achieved when simultaneously capturing their coherent dynamics at the proper temporal and spatial scales.
Ultrafast electron microscopy
Image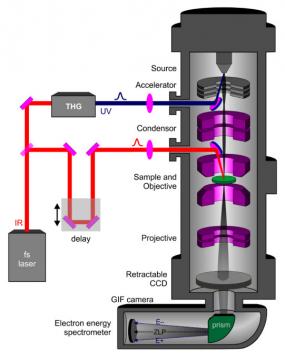 Our method consists in monitoring the spatio-temporal behaviour of a specific quantum system using ultrashort electron pulses following a spectrally-resolved and spatially-confined impulsive photonic excitation. This approach is based on an Ultrafast Electron Microscope, as initially pioneered by Nobel Laurate Ahmed H. Zewail, where a femtosecond laser is coupled to a transmission electron microscope (TEM). Such setup would provide unprecedented simultaneous spatial and temporal resolutions (10 orders of magnitude better than a standard TEM). It would be the first setup of its kind in Italy, and one of the few in the entire world.
Cross-scale approach to materials dynamics
Image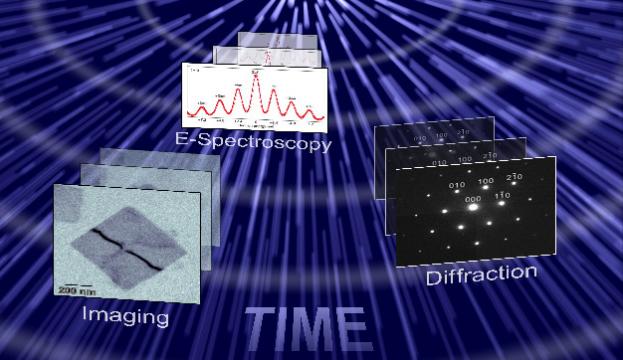 Because of the versatility of our cross-scale approach, which combines real-space (imaging), reciprocal-space (diffraction) and spectroscopic tools with high temporal sensitivity, the Ultrafast Electron Microscope at LUMiNaD will provide the unique capability of observing many fundamental phenomena, such as: i) the coherent dynamics of both collective and quasi-particle excitations, ii) electronic/structural correlations under non-equilibrium conditions, iii) real-time motion of nano-objects and extended defects in solids, iv) the role of chirality in the dynamics of topological quantum states, and v) the electron/light/matter quantum interaction at sub-wavelength scales.
Facilities
modified TEM for laser coupling (under construction)